Our gun shop and retail experience offers the best products, from hundreds of manufacturers. No matter your purpose or your budget, TGE has the firearm, knife, gun parts, shooting supplies and accessories you are looking for.
With 7,000 sqft of retail space, you are sure to find your next knife or firearm in our gun store and knife shop.

We carry the most popular pistols, revolvers, AR's, handguns, long guns, shooting supplies and accessories on the market and have trained staff ready to answer your questions.
We can order almost anything you can dream of and have it delivered to the store in perfect time for your next hunt or gun range day.
Need to sell a handgun or long gun for cash?

We have over 40 years of experience in buying used guns. Stop by our gun shop and one of our associates will evaluate your firearm and provide a fair offer on the spot.

Selling an entire collection? Stop by or give us a call so we can expect you.
Want to upgrade to a better gun or just want something new and looking for a gun trader?

Not only do we buy guns for cash but we offer store credit. Bring your firearms into the store, unloaded, and our associates will work with you to provide a credit towards your next purchase.
Still unsure of your next purchase? Try a firearm before you buy at our indoor gun range.
How To Buy a Gun In Texas
What to expect when you arrive at Texas Gun Experience Retail:
As a Licensed Federal Firearms dealer we are used to helping a wide variety of clients to purchase guns. If you have questions about the process, forms of identification or have any concerns rest assured we will explain and walk you through the process.
Age Requirements: At least 18 years old to purchase a long gun. At least 21 years old to purchase a handgun or receiver
Be prepared to show identification
Texas does not have a waiting period nor does it register firearms. You do have to show government issued identification to ensure your eligibility to purchase a gun. If you have a License to Carry (LTC), bring it in, we will not need to conduct a background check. You will just simply fill out the required paperwork.
Complete the required paperwork
We are required to complete a federal Firearms Transaction Record, also referred to as Form 4473. The form will ask some questions about your eligibility to own a firearm and your identity.
Wait for the dealer to complete a background check
We perform a background check on the spot, through the National Instant Criminal Background Check System (NICS). It ensures you are eligible to purchase a firearm. Due to federal laws, the individual who is purchasing the firearm must be present.
A friend or relative cannot purchase a firearm for you.
Once you are found eligible to purchase a firearm we will complete the financial portion of your transaction. We accept all major forms of payment including, Mastercard, Visa, Discover and American Express.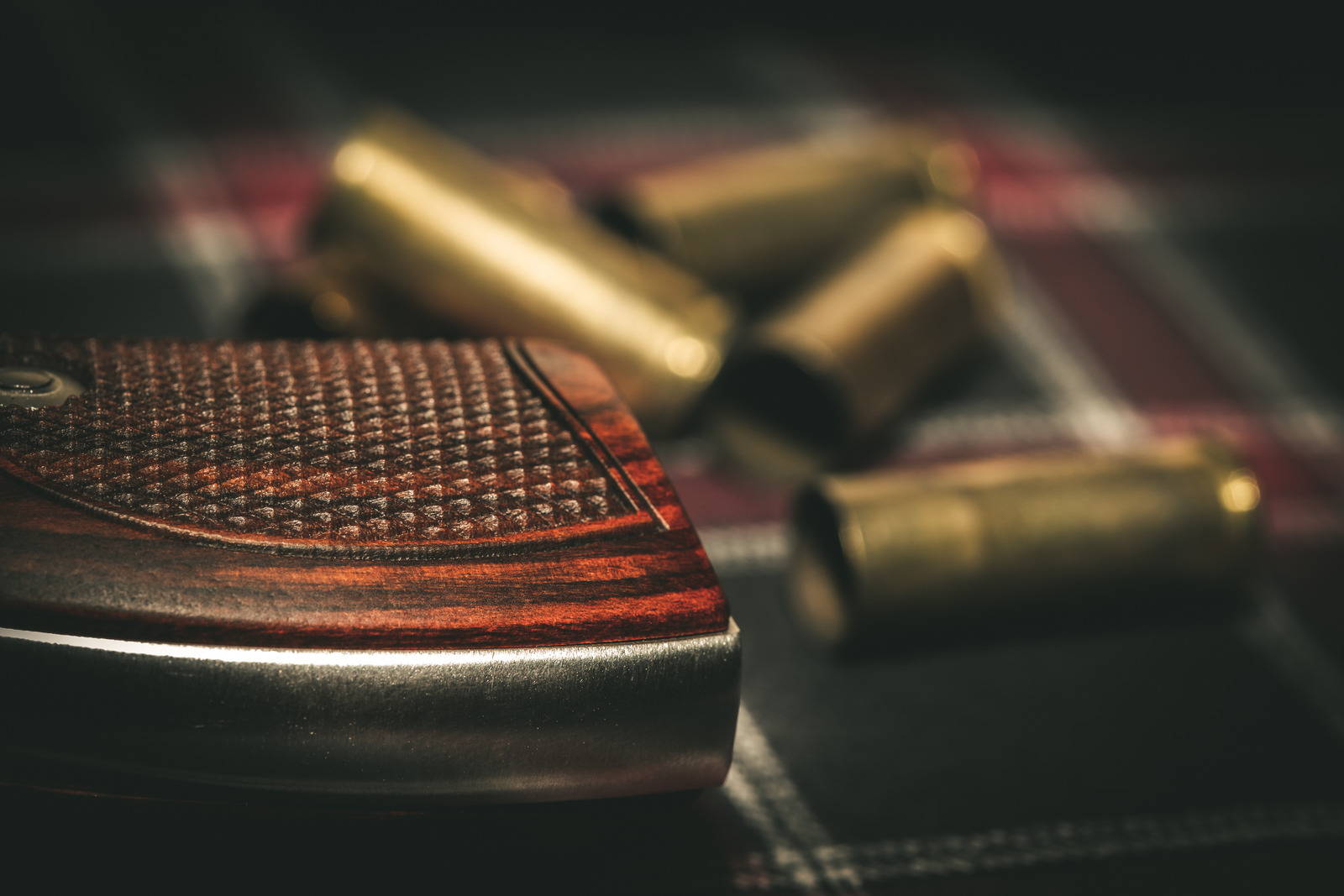 Texas Gun Experience does offer FFL transfers.
Simply email the seller's information (name, email & phone) to ffl@texasgunexperience.com and we'll handle the rest.

CALL: 817-285-0664
TEXT: 817-859-7139
If you would like to help with the FFL transfer process, and know the next steps, contact us for a copy of our FFL.


Handguns and Long guns - Expedited Processing


Background Checks for 1 on 1 sales
Expedited FFL Processing – Transfers that need to be received the moment they arrive can be arranged. Email ffl@texasgunexperience.com to coordinate.

Private Sale Background Checks – Helps make a private sale more secure. Sell a gun to someone you know by ensuring they are eligible to purchase a firearm in Texas and finalize the transaction in our secure environment.
Silencers, SBR's, and Class III NFA Items
Texas Gun Experience is your one stop for all your Class III needs. We offer a SilencerShop Secure Identity Documentation Kiosk to get your fingerprints filed with the ATF for all your NFA purchases. Our staff is well versed in ATF filing procedures regarding Class III paperwork.
We are familiar with:
Suppressors
Short Barrel Rifles (SBR)
Short Barrel Shotguns (SBS)
Any Other Weapons (AOW)
If you need a Class III item transferred to our location in Grapevine, please send the contact information of the transfer facility (name, email, phone) to ffl@texasgunexperience.com
Our gunsmithing department is familiar with a myriad of firearm issues. Our prompt service and expertise will keep your arsenal ready at all times. From installing sights and light, assembling lowers and uppers, or precision trigger work we've got you covered.
Firearm and ammunition sales are final.
We accept merchandise returns within 30 days, with a receipt. Returns are subject to a 15% restocking fee.
How old do I need to be to buy ammunition or a firearm?
You must present a valid government-issued ID and be at least 18 years of age to purchase rifle ammo or a rifle. You must be 21 years of age to purchase a handgun or handgun ammo.
Do you handle FFL Transfers?
Yes, we handle FFL transfers for long guns, handguns and NFA items. For more information check our FFL Transfers page
Can I trade in my firearm or sell it for cash or store credit?
Absolutely. If you have firearms that you no longer want or need let us evaluate them and provide a cash or trade in offer. Please ensure your firearms are unloaded prior to entering the building. If you have questions or need help contact us.
Do you take consignments?
No we do not, but we will offer you a fair price based on current market value to purchase your firearm on the spot.
Yes. Machine guns manufactured prior to 1986 are available to purchase by civilians. Let us know if you are looking for something specific.
What is the tax stamp fee for NFA items?
We partner with Silencershop for processing tax stamps. The price is $245 for the tax stamp and paperwork fee.
How hard is it to own a suppressor/ silencer?
Owning a silencer is easy. Let our retail team help you navigate the necessary steps. Stop by the Retail store to get the process started today.
What do I need to own a suppressor / silencer?
To own a suppressor, you will have to apply for a tax stamp and have a valid government-issued ID. Ask any member of our retail team for additional information.
What is the difference between a single shot trust vs traditional trust from Silencershop?
A single shot trust is for one item and one time only. A traditional trust can be for multiple items with no limitations to amendments. Single shot trusts are $25, and a traditional trust is $130.
What are the benefits or buying NFA items as an Individual vs a Trust?
Buying as an individual only allows you to be in possession of the item. Buying on a trust allows you to add trustees and beneficiaries. Trustees can be in possession of your NFA item without you present. Beneficiaries are designated to inherit your item as well.
We do not process form 1's, but we can advise the next steps and the best ways to handle it.
What calibers can be shot through a suppressor/ silencer?
Where do I get NFA engravings done?
Do you donate to charity or sponsor shooters/ shooting teams?
We are always looking for people who are passionate about the firearm industry. If you are looking for full-time, part-time, or trainer opportunities visit our Careers Page or send a cover letter and resume to info@texasgunexperience.com