Posted by online@texasgunexperience.com BigCommerce on Aug 21st 2022
What Questions to Ask When Buying a Gun
Choosing a gun is a fairly personal decision which should first and foremost be informed by your own experiences and preferences.
However, if you have never purchased or owned a gun before, you may not know where to start or the right questions you need to ask to get started.
Do not worry though. This guide will walk you through all the important considerations and common questions.
Am I Eligible to Purchase a Gun?
Whenever you're considering a firearm purchase, the first consideration should always be whether you are eligible to purchase a firearm in your jurisdiction. The last thing you want when trying to buy a gun is trouble with law enforcement or the federal government.
There are several legal reasons that could bar you from purchasing a firearm from your criminal history to age.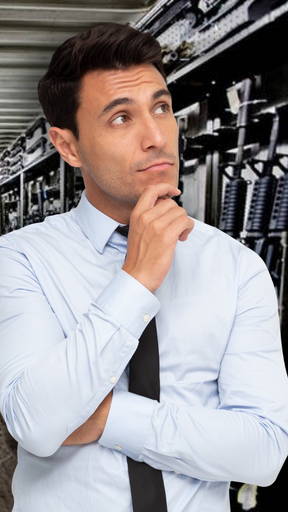 Under federal law, you may be considered a prohibited person if:
You have had a felony conviction,

You have been convicted of certain misdemeanors related to domestic violence or are subject to certain domestic violence-related court orders,

You have been adjudicated a mental defective or declared a danger to yourself or others.
In addition, shotguns, rifles, and their ammunition may only be purchased by people 18 years old and older. Other firearms and ammo (including handguns and their ammo) may only be purchased by people 21 years of age and older.
Please note that both federal laws and the laws of whatever state you're purchasing the gun in apply, so make sure you also know the applicable state laws.
For private sales, make sure you're looking at gun laws related to private sales, particularly if you're traveling over state laws to buy. Don't assume that the private seller knows what is and is not legal.
If you are barred from purchasing a firearm for whatever reason, there are appeals processes that may be able to help you regain your ability to purchase a gun. Talk to a lawyer to see if you are a candidate.
In addition, it's worth noting that, while not illegal, buying multiple firearms in one day can sometimes trigger a flag by the ATF, so it's a good idea to talk to your licensed firearm dealer or private dealer ahead of time if you plan on purchasing multiple firearms. They are also typically happy to help with your gun purchasing process in general.
Finally, gun stores have the final determination on who they sell to, so even if you're legally allowed to own a gun, they may decline selling you one.
Do I Have the Correct Personal Information and Documents?
Generally, all you need to purchase a firearm is your government-issued ID, such as a driver's license.
If you have a weapon carry permit or concealed carry permit for your state, bring it too. Having one can sometimes speed up the background check process.
Again, double-check your state laws to see if you need to bring any other form of documentation or identification. For example, in some areas, you may need to provide proof of completion of a firearm safety course.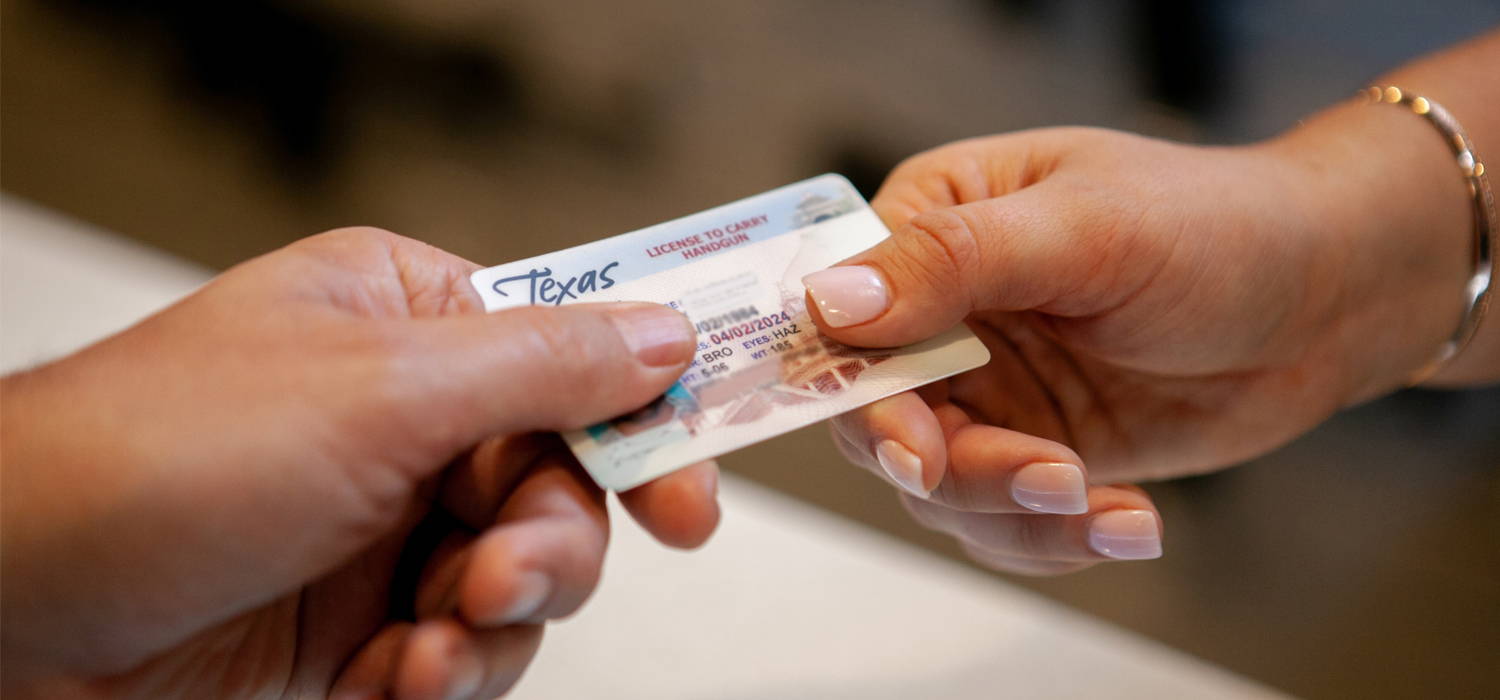 Make sure you have everything together before you leave for the gun shop. Again, laws may differ for private sales and licensed firearm dealers.
Gun shows will typically contain a mix of private dealers and licensed dealers, so be ready for both.
What Type of Gun Do I Need?
The type of gun you need will depend on what, exactly, you plan on doing with it. Let's look at what gun you'll want for a few different purposes.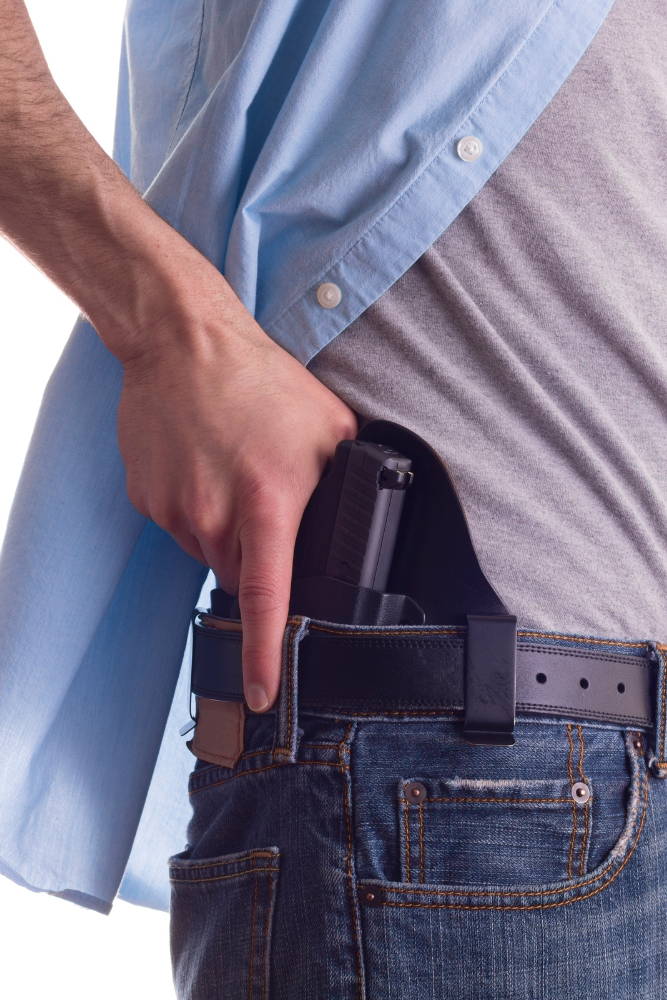 The best self-defense gun is always going to be the one that you are most comfortable and practiced with. If you haven't formed any opinions yet and are looking for a place to start, there are a few common options that are extremely popular.
The first would be a full-sized 9mm handgun, such as a SIG P320 or Glock 17, or a full-sized .45 ACP handgun, such as a 1911 or Glock 21. A full-sized handgun like these is easy to maneuverable in the tight confines of a home, is more difficult for an attacker to take away from you, and has a larger capacity than most carry firearms as well as better ergonomics because of the larger full-size grip. They're also a good training option to take to the range or for competition.
The next most common option is, again, a 12-gauge shotgun, which provides unmatched stopping power at close range. Typical home defense shotgun loads are incredibly effective at stopping a threat at close ranges and have less risk of over penetration when compared to a pistol or rifle.
That isn't to say that you can't use a rifle, however. AR-15s are particularly popular for home defense. There is, of course, a higher danger of over penetration, so they aren't a great option for those with crowded households or who live near others. On the other hand, they offer unmatched versatility for addressing threats inside and nearby outside the house. These are a great option if you are out in the country and sometimes have wild animals to deal with, such as coyotes, hogs, sasquatch, etc.
Generally, compact, micro compact, and sub compact firearms are preferred for carry, particularly in 9mm. This gives you enough room to choose a firearm based on your own preferences, but if you stick with a well-known firearm manufacturer with a reputation for quality, you can't go wrong.
Good news! When choosing a firearm for the range, you have more freedom than in any other category. If you're primarily looking for something that's fun at the range, then it's pretty much open season within safe limits.
You can go with anything from a historical replica or actual antique all the way to modern, battle-tested machine guns used by the US or other militaries. Texas Gun Experience offers the experience of shooting the Minigun and the Gatling Gun.
You can also go with a very economic choice like a .22LR or other common firearms, which you can shoot all day for around $15. This is a great way to get more bang for your buck (put intended) if you aren't sure which firearms interest you most yet.
Selecting a firearm for hunting is often a subjective and personal process and what each hunter prefers will generally come down to their individual preferences as well as what type of game you're going after.
With that being said, there are some general guidelines that you can follow, especially if you're new to the sport.
The most versatile option is always going to be a 12-gauge shotgun as you can hunt any game in North America with a 12-gauge and the right shotshell. This makes it a good multipurpose option for hunters who aren't sure what their preferred quarry is yet.
If you are hunting small pests and varmints such as squirrels, rabbits, and other nuisance animals, then a simple .22LR rifle or pistol is a good option as it's a very economic and versatile choice.
If you're going after medium-sized game and above (white-tailed deer, elk, etc.), then a traditional bolt action rifle is often a good choice in a caliber like .270, .308, or 30-06. These are typically very affordable options that can get a lot done.
For especially large game, such as moose or bear, or safari game, I recommend talking to an experienced guide, gun dealer, or outfitter before making your selection.
Don't forget to check with your local jurisdiction and Department of Natural Resources to make sure your firearm meets all applicable guidelines for the game you're hunting.
For competition, you're going to be restricted by the type of competition you're thinking of entering, as well as the individual division that you will be competing in. Each competition and class or division is going to have its own restriction on what is and isn't allowed.
If you aren't sure what competition style you'd like to start with, check out USPSA and IDPA websites to check out some of the most common types of competition out there and what's needed for them.
Production classes are generally going to have the lowest barrier to entry and the most beginner-friendly competition and allow for firearms that can generally pull double-duty as carry and/or home defense weapons.
What Gun Accessories Will I Need?
A holster for handguns is crucial for carry and general safety.
For a hunting rifle, a good, magnified optic and scope rings will be key. A solid optic and/or iron sights are also good for an AR-15.
Shotgun users get off easy, as you probably won't need much right out of the box except some sort of case or sleeve, especially if you're hunting with it.
Lastly, all responsible firearm owners should have safe and secure firearm storage to store their firearms and keep them from unauthorized access and unlawful users.
Should I Enroll in Gun Training or a Gun Range Membership?
Yes! We strongly recommend that all firearm owners engage in regular training, whether a membership at your local range or in a class guided by an experienced instructor.
This will not only help you gain and sharpen skills, but it will also increase your confidence and ability in gun ownership to use your firearm safely and competently in a stressful situation. More familiarity with your firearm of choice is never a bad thing.
Texas Gun Experience offers top-notch gun training classes for first time gun owners and more. For additional information and firearm purchases, contact Texas Gun Experience.