TRAINING & MEMBERSHIP BUNDLE
World Class Training and Range Membership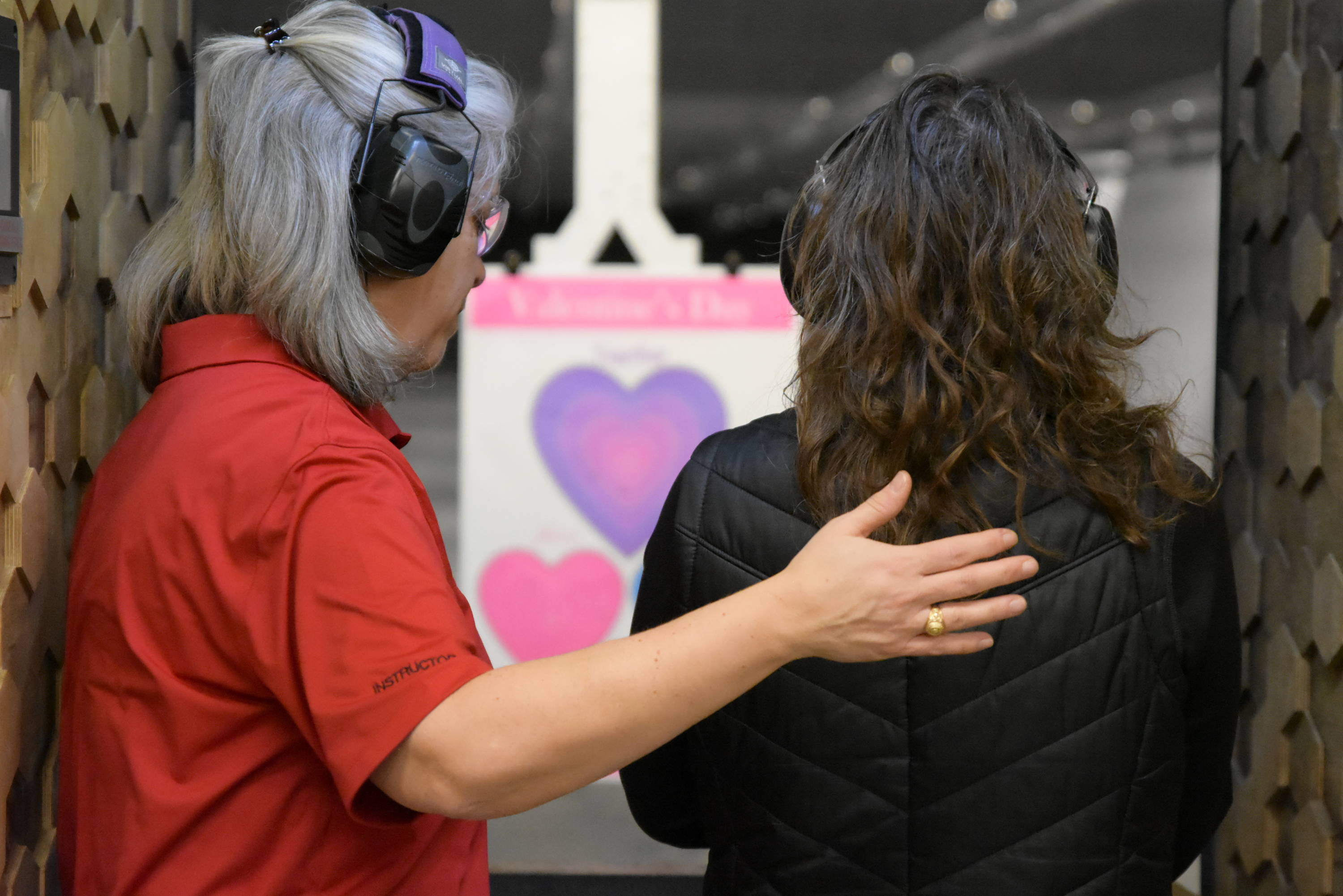 ---
Are you ready to take your self-defense skills to the next level? Look no further than the Tactical Edge, our comprehensive training and membership bundle designed exclusively for individuals like you. This six-month program combines top-notch classes, personalized private training lessons, and a full range membership to empower you with the skills and knowledge you need to protect yourself and your loved ones.
Why choose the Tactical Edge?
Unparalleled Training Expertise: With classes taught by our USCCA certified instructors, you can trust that you're receiving top-quality education from industry professionals. Our team of expert instructors is dedicated to equipping you with the knowledge and skills necessary to handle real-life scenarios confidently.
Diverse Class Selection: The Tactical Edge membership includes a wide range of classes tailored to various skill levels and interests. Whether you're a beginner seeking a solid foundation or an experienced individual looking to sharpen your skills, our extensive class catalog has something for everyone. From basic firearm handling to advanced tactical strategies, you'll find the courses that suit your needs.
Personalized Private Training Lessons: With your Tactical Edge Membership, you'll also receive three exclusive, one-hour private training sessions with our qualified instructors. These private lessons allow us to tailor the training specifically to your strengths, weaknesses, and personal goals. By focusing on your individual needs, we ensure that you receive personalized attention and make the most of your training experience.
---
"Amazing customer service. Kevin was a great trainer. Will definitely come back at this place."
Oliver, 2023 Google Review
"Awesome experience. I'm historically not a fan of shooting, so I went for a private lesson with Chandler. He was awesome. Extremely patient and great teacher. Highly recommend."
Shurekkia, 2023 Google Review
"Chandler did a great job!!"
Dan, 2023 Google Review
---
Convenience and Flexibility: We understand that life can be busy, which is why the Tactical Edge offers flexibility in scheduling your classes and private training sessions. In between your classes, we encourage you to hone your new skills on the range. You will have the same flexibility and privileges as our Silver Membership program. When you are ready to take your next course, please reach out to our Training Department and we will make sure to get you scheduled!
Exceptional Value: For only $899.95, the Tactical Edge bundle provides an exceptional value for the comprehensive training and membership package you receive. At 25% off normal retail price, this all-inclusive price covers your six-month range membership, access to all listed classes, and private training sessions. Invest in your safety and gain the confidence and skills necessary to protect yourself and your loved ones.
Take the First Step Towards Empowerment Today!
Don't miss out on this opportunity to join the Tactical Edge community and enhance your self-defense skills. By investing in your training, you're investing in your safety, your family's safety, and peace of mind. Join us now and unlock a world of self-defense knowledge, expert guidance, and personal growth.
Sign up for the Tactical Edge today and gain the tactical advantage you need to navigate any situation with confidence.