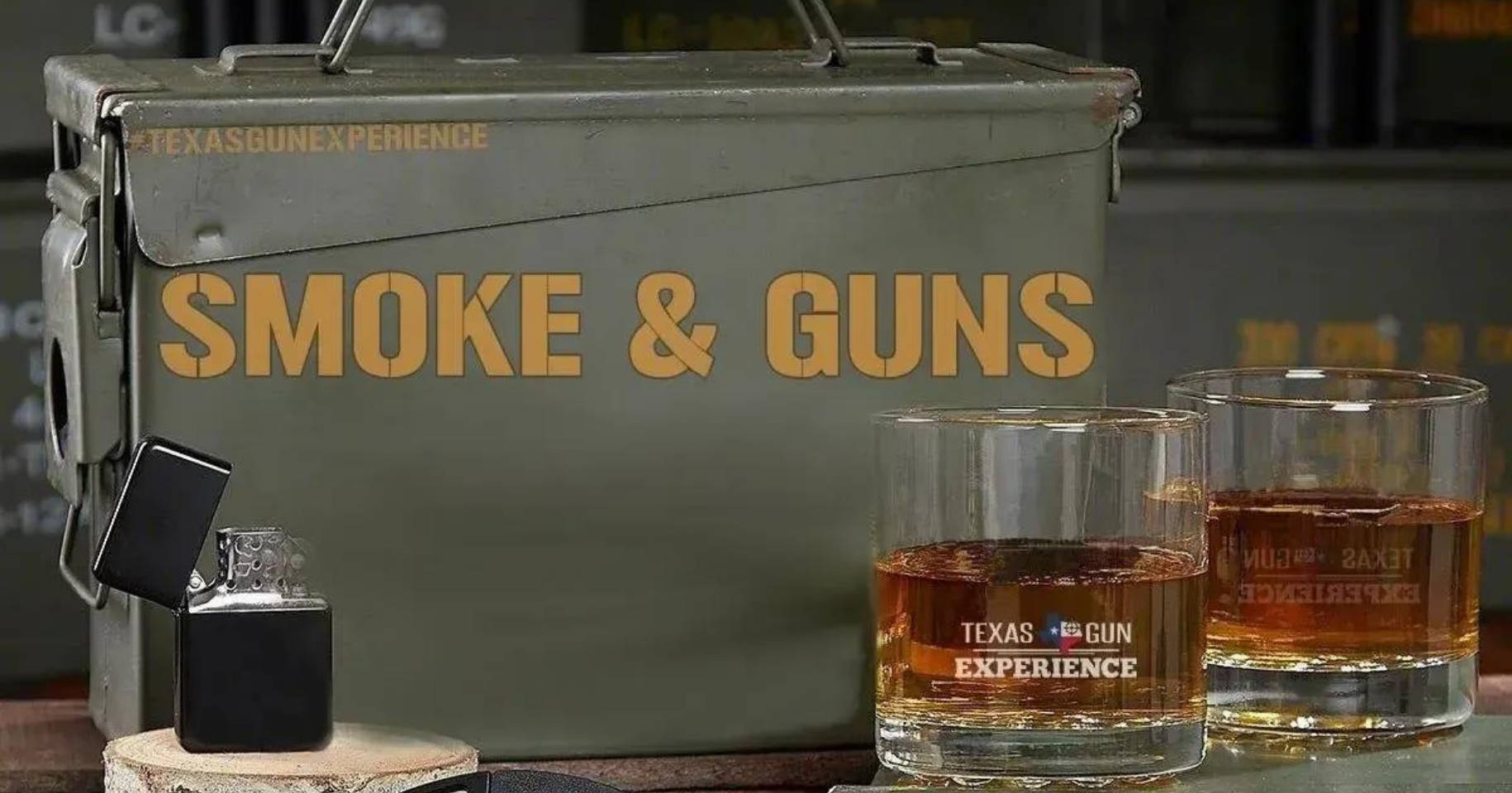 ---
Smoke n' Guns
An Evening with a Taste of Class and a Pile of Brass

Tue, July 27th, 2022 from 6:00 PM – 8:30 PM

Excite your senses on firing line with (3) Top Tier Custom Firearms, a Challenging Marksmanship Competition and we'll end with grit in our teeth and a Belt Fed Machine Gun in hand.

Once the firing has stopped, and before the smoke clears, we invite you to our beautiful patio for the next stop of the night with a cigar and Texas Bourbon pairing. The perfect cut, that sulfur smell of a struck match, and a smooth sip melting everything away…This is a night of sophistication, relaxation and one hell of a good time!

Included in this event:

- (3) Top Tier Custom firearms with Ammo
- Belt fed machine Gun
- Ammo, Targets, Hearing and Eye protection
- Texas Bourbon Whiskey & Wine Selection
- Choice of Cigar

*Ammo for personal firearms is not included in the price. If you want to shoot the Machine Gun more than once, you may purchase extra mags for $30/each.

**Be sure to wear proper range attire; we recommend closed toed shoes and to avoid low cut shirts.

***Alcohol may NOT be consumed prior to shooting. We will have a wrist band system monitored for your safety.