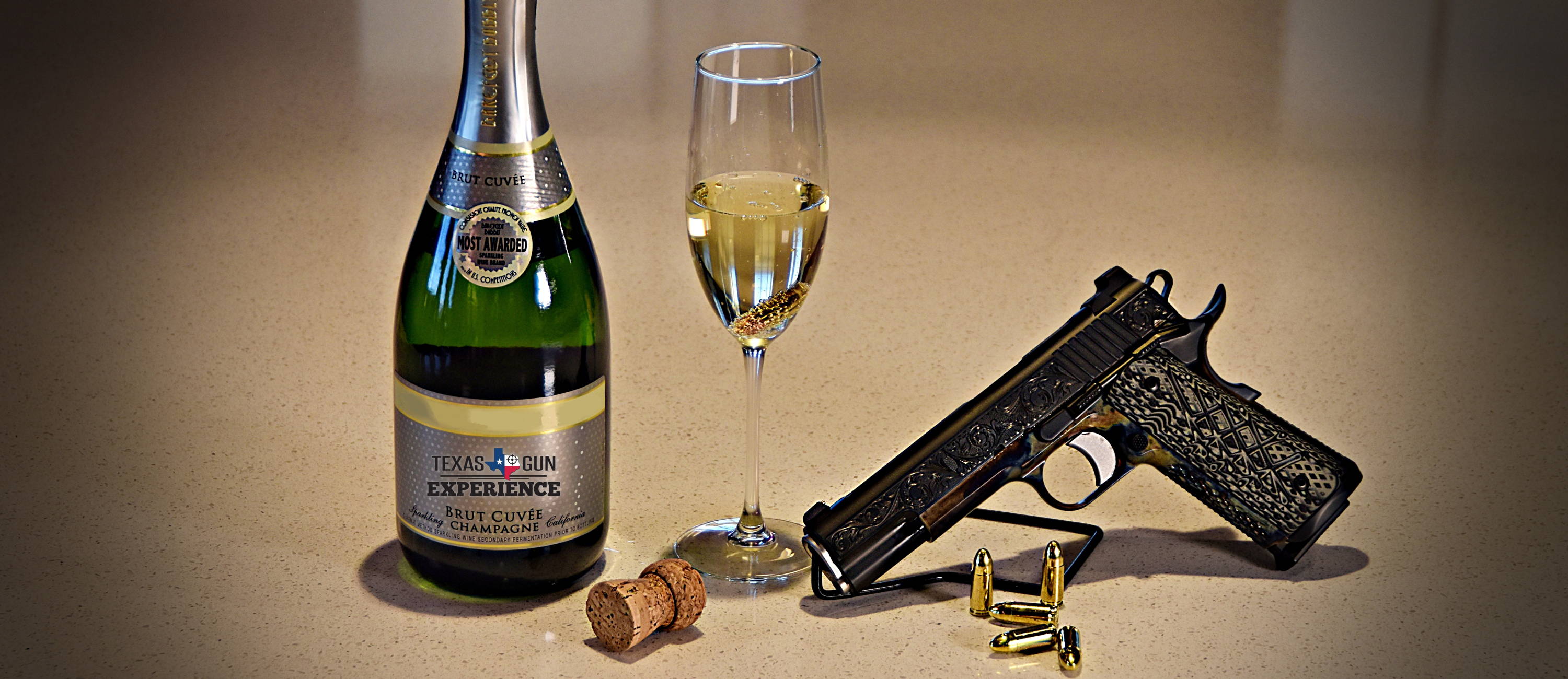 Shoot and Champagne Details
Fun-filled firearm training and sipping Champagne — what could be better?
The Ladies Shoot and Champagne is an opportunity for ladies to get together for a quick firearms safety lesson, some relaxed shooting on the range with a certified instructor, and once the shooting is done and guns are put away… a social happy hour.
For two hours, you'll enjoy both instruction and hands-on range time. Under the guidance of an expert instructor, you'll learn about firearm safety and how to work your firearm, as well as get some good practice time in.
The event is designed for women of the beginning level for those who have never shot before or you want to expand your existing knowledge. We will have one hour of instruction and 1 hour on the range.
Once the range time is over, you'll head to our lounge for a social hour featuring complimentary Champagne and hor d'oeuvres. Chat with old friends and make new ones while you sit back, relax and revel in the heart-pounding excitement of hitting your targets.
Included in the event fee is the use of a selection of firearms, eye and ear protection, a target and ammunition. And, of course, Champagne and delicious appetizers!
*Be sure to wear proper range attire. We recommend closed toed shoes and to avoid low cut shirts*
Mon, Jan 11, 2021 6:00 PM - NEW SHOOTERS