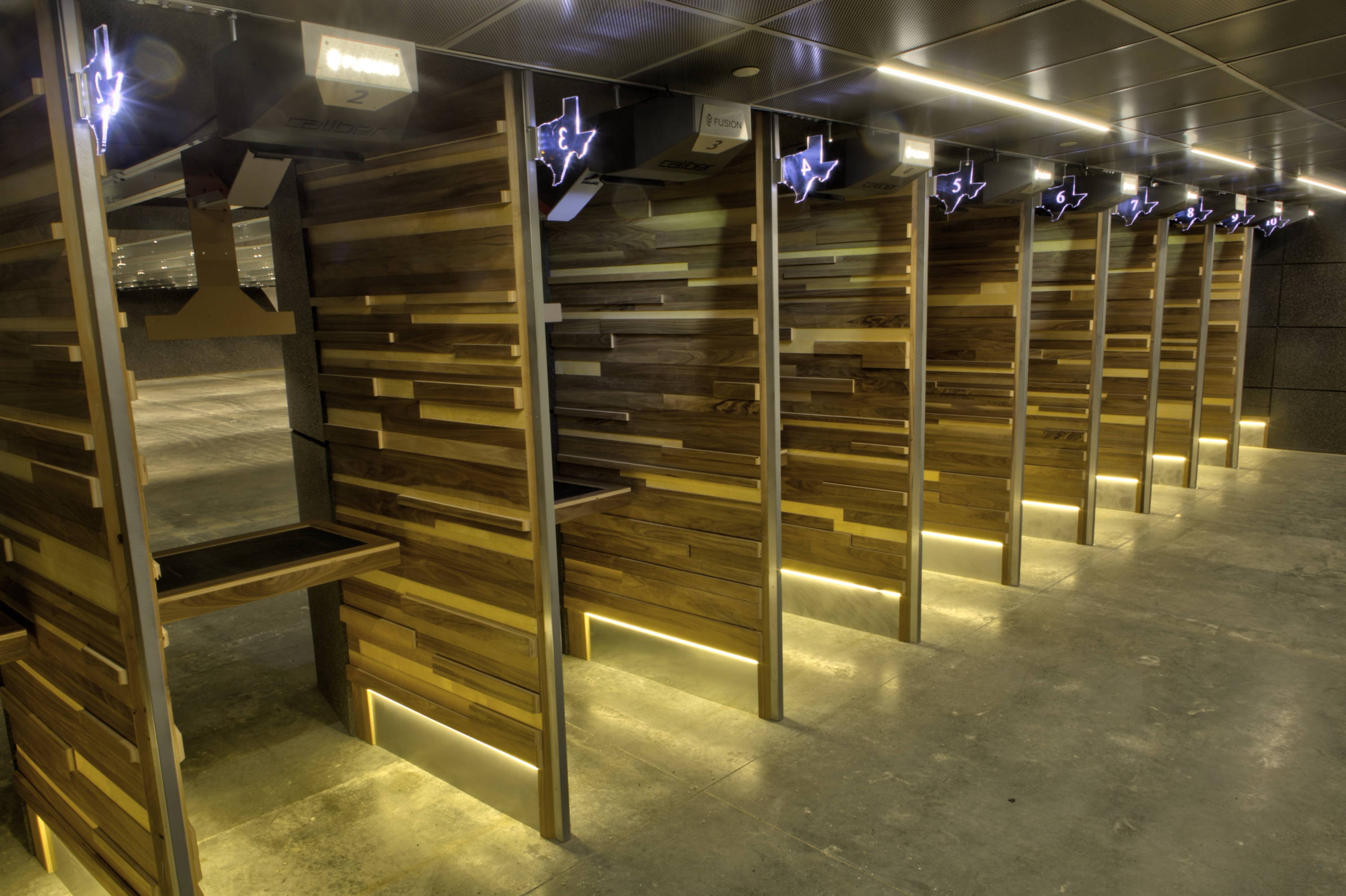 We understand people have questions. We've got the answers to help prepare you for your range time
Are you open to the public?
We are open to the public 7 days a week. View our Hours of Operation. Also, members receive exclusive perks along with a private hour to shoot daily. To review our membership options, click here.
How old do you have to be to shoot at Texas Gun Experience?
You must be 18 years or older to shoot unaccompanied. Anyone under 18 needs to be accompanied by a parent or legal guardian.
Children 10 and older must be accompanied by a parent to shoot. We will take younger children with experience on case by case basis. Any child under 10 will need to be evaluated to shoot. Simply email training@texasgunexperience.com to set up a time.
Can I shoot without a permit or license?
Anyone can shoot at our range with a valid government-issued ID.
Can I shoot if I am not a U.S Citizen?
Please refer to our Coming from Abroad page for more information and details about Foreign Nationals.
We have state of the art 25 and 50-yard lanes.
What calibers are allowed in the range?
We allow any caliber between .17HMR - .458
Do you have a dress code?
Please dress in appropriate attire for shooting keeping in mind there is hot brass ejected from all firearms.
Can I make a reservation?
Do you allow cameras in the range?
Yes, cameras are allowed at the range to take photographs. Please maintain the privacy and safety of our guests. Ensure you are following all range rules while taking pictures.
Is eye and ear protection required?
Eye and Ear protection is mandatory while on the range. If you do not have eye and ear protection, we will have them available for sale at range check in.
I've never shot a gun before, can you help?
We encourage everyone to feel comfortable when shooting. Let range check-in know when you arrive so we can have a Range Safety Officer help you or check out our training offering online.
Yes, you can. However black powder firearms as they are NOT allowed. Always inform an RANGE SAFETY OFFICER if you are shooting full auto.
You are welcome to use your own ammo in your personal firearms. Keep in mind no incendiary or tracer rounds are allowed. Also, only slugs are permitted in shotguns.
Can I shoot my Full Auto guns?
Yes, you can. Please notify the range personnel during check-in and a Range Safety Officer when you arrive at your lane.
Yes you may shoot single handed, as long as you are shooting in a safe manner following all range rules.
Can I shoot 2 guns at the same time?
No, shooting 2 guns at the same time is not allowed.
Will your facility allow draw from holster?
Yes, we will allow draw from holster. Please notify range check-in and a Range Safety Officer once you get to your lane and read our range rules first.
Will you allow rapid fire?
Yes, we allow rapid fire in 2-3 round bursts. Please communicate that you will be doing this to a Range Safety Officer prior to firing. If you lose control of your firearm at any time, Texas Gun Experience reserves the right to revoke the permission.
Do you allow BB or Pellet Guns?
Lead .177 caliber and above is allowed. However, we do not allow BB guns for safety reasons.
Do you allow Black Powder firearms?
Black powder firearms are NOT allowed.
How many people can shoot on one lane?
For safety and visibility, we limit lanes to no more than 4 people.
How much does it cost for a second shooter on my lane?
I am a private instructor; can I use your lanes to teach?