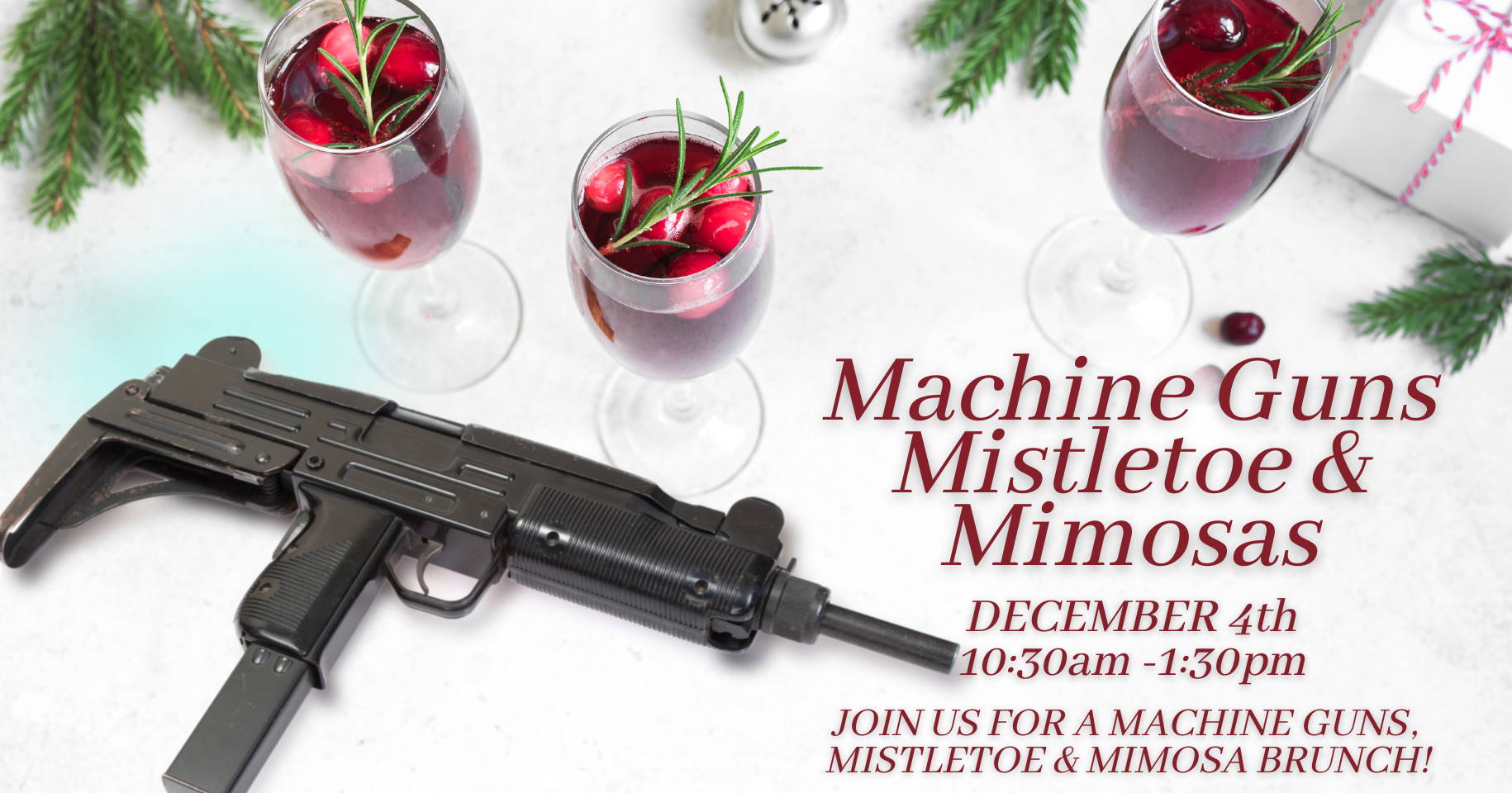 ---
Looking for a unique way to brunch this holiday season?

Join us for a Machine Guns, Mistletoe & Mimosa Brunch!

Never shot before - No worries! Our Range Safety Officers will be on hand to make sure your experience is safe and fun!

Still need to decide on the perfect present to ask Santa for? We will have a selection of high end 9mm hand guns to try out on the range. Then we'll get the big guns out and have some real, full-auto fun. Once the firing has stopped and the smoke has cleared, we invite you to join your friends for a mimosa brunch.

If you already have your own firearm(s), feel free to bring them to shoot at the end.

Get your friends, family or neighborhood together for a Christmas celebration with lasting memories.
Included in this event:

• Three (3) Machine Guns to Select From

• Selection of High-end 9mm Handguns

• (25) Rounds of 9mm Ammo

• (2) Full Auto Magazines- Additional Mags Can be Purchased for $30 During the Event

• One Hour of Range Time

• Hearing and Eye Protection

• Holiday Themed Targets

• Mimosa Station, Beer and Wine

• Brunch Buffet

We will have a selection of 9mm firearms available for anyone who doesn't have their own firearm or for anyone who wants to try something new.

25 rounds of 9mm ammo will be included. Additional Ammo will be available for purchase at retail price.

One (1) magazine is included per person for full auto shooting. Additional mags can be purchased for $25

* NO ALCOHOL can be consumed prior to shooting.
---