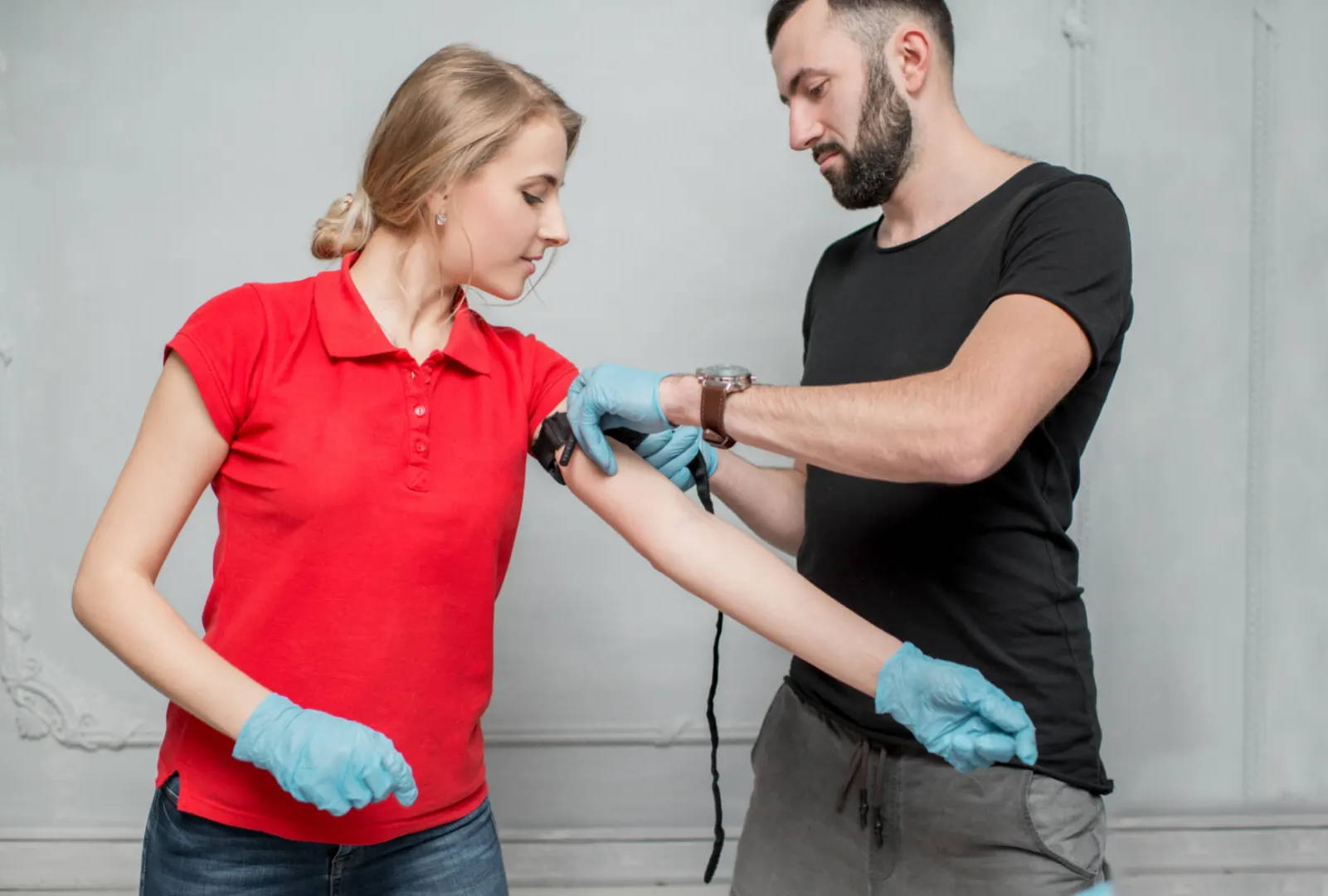 Designed to prevent deaths in emergency situations
Exigent Care Class Details
The course is based upon the NAEMT's (National Association of Emergency Medical Technicians) TECC (Tactical Emergency Casualty Care) training program. TECC teaches EMS practitioners, law enforcement officers and responsible citizens how to respond to and provide pre-hospital care for casualties in adverse environments. This introductory course is designed to decrease preventable deaths in situations such as an active shooter event, traumatic automobile accidents as well as active lifestyle, sports and hunting related incidents.
This course focuses on controlling massive bleeding along with an introduction to the full MARCH casualty assessment and treatment protocol, including the application of items commonly found within the standard IFAK (individual first aid kit) such as tourniquets, hemostatic gauze, chest seals, etc.
Prerequisite: None
Course Fee: $75.00
This 4 hour course includes the full American College of Surgeons STOP THE BLEED training program as well as an introduction to the three phases of tactical care:
HOT ZONE / Direct Threat Care - rendered while under attack or in adverse conditions, with emphasis on mitigating the threat, moving the wounded to cover or an area of relative safety, and managing massive hemorrhage utilizing tourniquets.
WARM ZONE / Indirect Threat Care - rendered while the threat has been suppressed, but may resurface at any point. The ITC phase is initiated once the casualty is in position of relative safety, such as one with proper cover or one that has been cleared but is not yet secured. Application of the full MARCH assessment protocol is performed during this level of care.
M – Massive Bleeding at Extremities (hemorrhage control)
Tourniquet applications and best practices

Wound packing

Pressure dressings

Hemostatic agents
A – Airway
Application of Manual Maneuvers (chin lift, jaw thrust, recovery position)

Nasal pharyngeal airway method
R – Respiratory (breathing)
Application of effective occlusive chest seal
C – Circulation
Carotid pulse

Distal radial pulse
H – Hypothermia
Prevention and treatment applications
COLD ZONE / Evacuation Care - during this final phase of care, an effort is being made to move the casualty toward a definitive treatment facility whereby the major emphasis is placed on reassessment of interventions and hypothermia management.
What to Bring to Class:
Note taking gear

Personal tourniquet and/or medical kit (optional)

Water and snacks
This course promotes critical thinking strategies for the rapid assessment and treatment of wounded first responders and / or civilian victims in the HOT and WARM zones, with an introduction to COLD ZONE concepts and applications.
Upcoming Exigent Care Classes