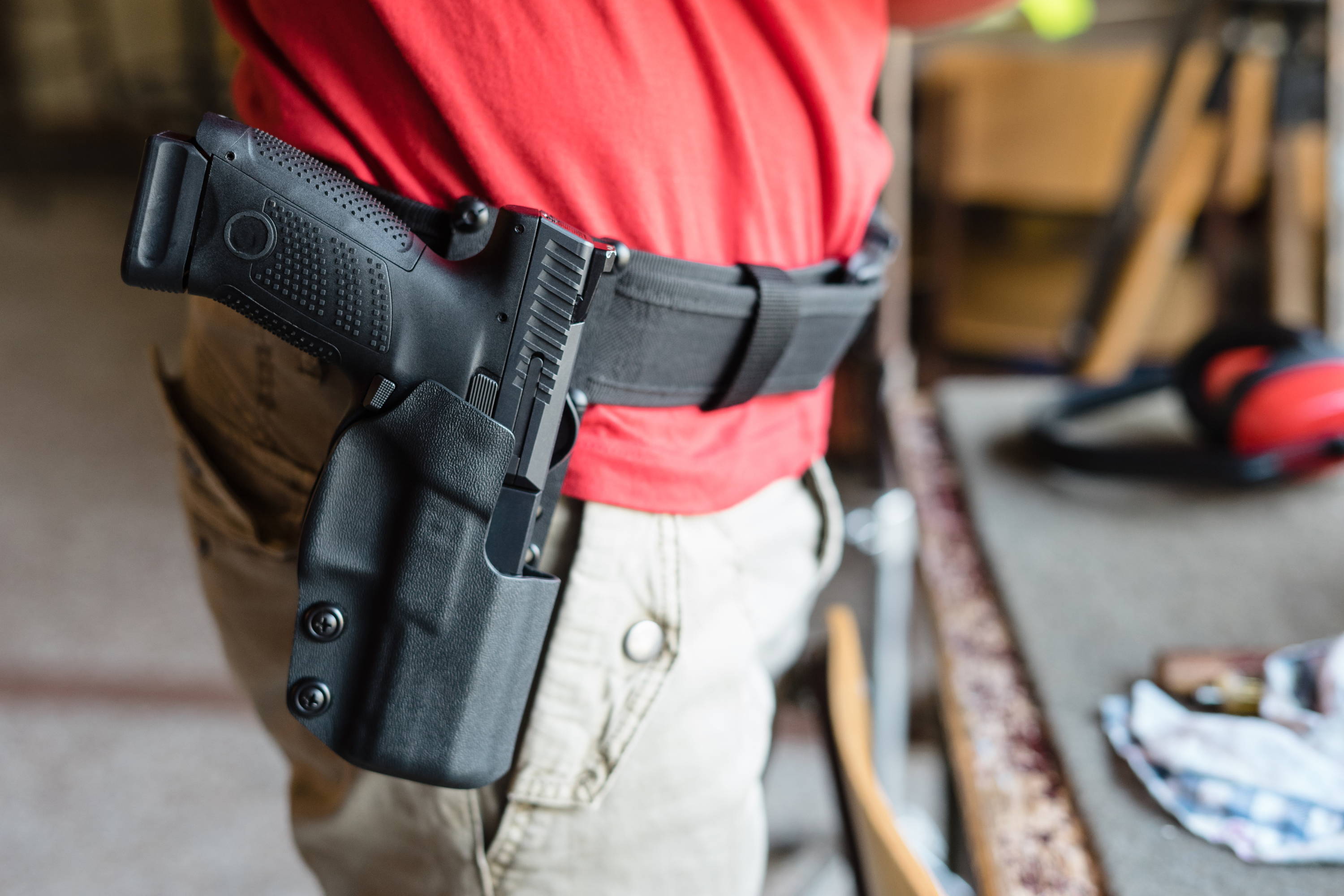 DEFENSIVE HANDGUN CLASSES
Learn more about defensive handgun techniques
Defensive Handgun Class Details
In this class we will cover the proper steps to safely draw from the holster. After establishing range safety, proper grip, stance, and sight picture, we will provide instruction into the proper drawing and holstering of a firearm. We will also address the dangers and potential hazards of improper carrying and re-holstering. Upon completion, we will then cover the three different types of reloads and malfunction clearing.


WHAT TO BRING:
A firearm that is cased and unloaded

Ammunition, 50rds to 100rds.

A sturdy outside the waistband or inside the waistband holster that attaches to a belt.


We do not allow cross draw or shoulder holster draw in this class due to the dangers and risks to others it presents.



Eye protection, Ear Protection, and any other safety equipment you deem necessary.


If you do not have any of the items above, we do have firearms/holsters/ammunition/safety equipment for rent and purchase.
Any questions regarding this class can be sent to training@texasgunexperience.com and will be replied to in a quick manner.
Upcoming Defensive Handgun Classes