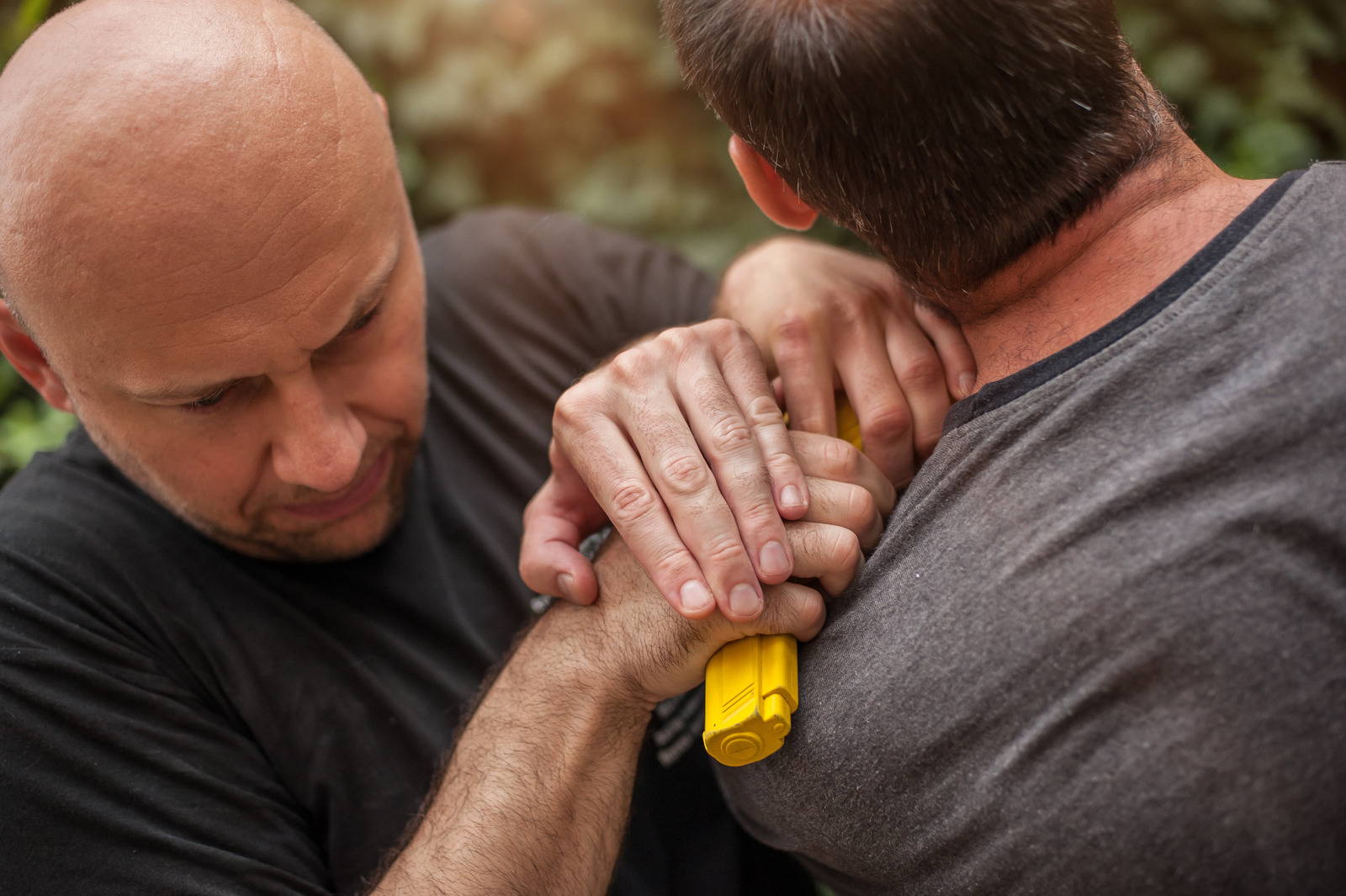 CLOSE QUARTER BATTLE CLASSES
Learn how to help improve security
Close Quarter Battle - HANDGUN
Threats can happen anywhere and at any distance.
This course course is designed to prepare you to engage threats at close distance and give you the upper hand in the unexpected situation. You will learn how to use your fists, elbows, firearm and more to gain the advantage in a dangerous close quarter situation.
Be prepared to train hard and fight smart as we take you through the steps on how to properly adapt to your environment by identifying threats, striking, creating distance, movement, and how to end the threat as quickly as possible. Being a proficient shooter at the range is not enough when faced with a real-world scenario. Our CQB course will give you the fighting tools and confidence needed to protect yourself in your home, office or where you least expect it.
Requirements:
Firearm/Magazines

Holster

Eye & Ear protection
Upcoming Close Quarter Battle Classes - HANDGUN
Sun, Aug 22, 2021 9:00 AM